EcoVadis is the first collaborative platform providing sustainability ratings and performance improvement tools for global supply chains. Combining powerful technology and a global team of CSR experts, EcoVadis' easy-to-use CSR ratings and scorecards are used by procurement teams to monitor environmental, social and ethical risks across 150 purchasing categories and 110 countries. Over 175 industry leaders such as Telia Company, Nokia, SEB, Oriflame, Hempel, DNB, ING Bank, Kemira, Coca Cola European Partners, Nestle, Heineken, Johnson & Johnson, GSK, Salesforce and L'Oréal use EcoVadis to reduce risk, drive innovation and foster transparency and trust among over 35,000 trading partners. Learn more at www.ecovadis.com, Twitter or LinkedIn
Global CSR Risk & Performance index
Recently EBG | Network hosted a webinar enabled by EcoVadis focusing on their recent Global CSR Risk & Performance index. An Index that analyzes the CSR practices of more than 20,400 companies over 2015 and 2016 using EcoVadis' CSR Ratings, which evaluate companies on 21 CSR criteria across four themes: environment, labor practices / human rights, ethics/fair business practices, and supply chain.
Webinar poll results
The live poll results suggest – as do all other communication EBG have had with large supply chain and procurement organizations – that companies are very engaged in illuminating their supply networks. but it is proving to be a challenge.
How can you create insight into and continuously monitor possibly thousands of suppliers actions and performance? Clauses in contracts of course – but what if you cannot follow up on actual outcome?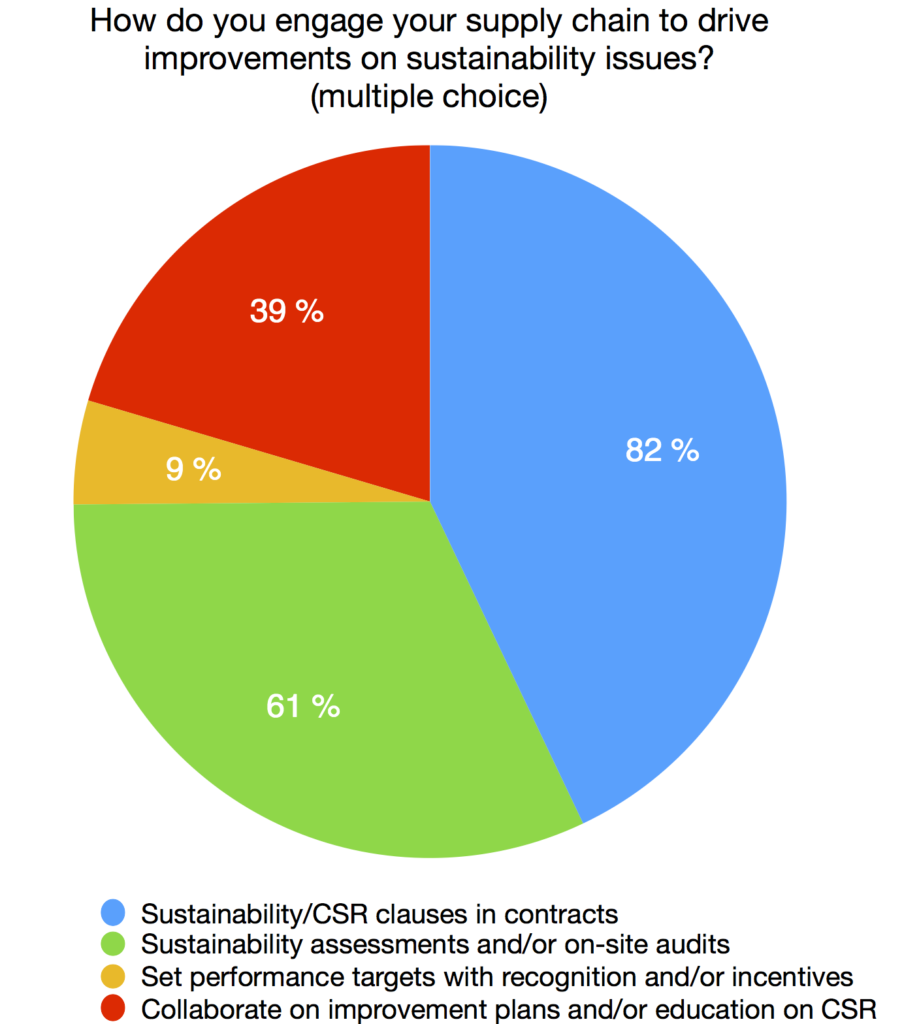 Watch the recording!
Want more?
You can also take a look at >>another webinar enabled by EcoVadis and take a look at what areas the attendees prioritize choosing between sustainability /CSR, value creation, risk reduction, compliance and cost savings – what would you choose?