About OpusCapita
OpusCapita enables organizations to buy and pay quickly and securely, with a real-time view of their business. Our customers use our source-to-pay and cash management solutions to connect, transact and grow. OpusCapita processes over 100 million electronic transactions annually on its Business Network.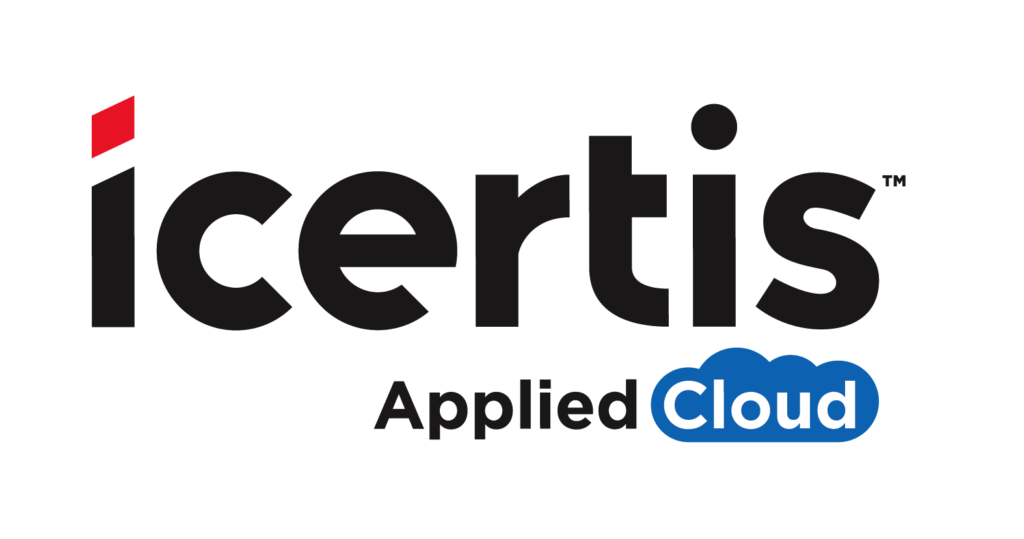 About Icertis
With unmatched technology and category-defining innovation, Icertis pushes the boundaries of what's possible with contract lifecycle management (CLM). The AI-powered, analyst-validated Icertis Contract Intelligence (ICI) platform turns contracts from static documents into strategic advantages by structuring and connecting the critical contract information that defines how an organization runs. Today, the world's most iconic brands and disruptive innovators alike trust Icertis to govern the rights and commitments in 7.5 million+ contracts worth more than $1 trillion, in 40+ languages and 90+ countries. Icertis

About Coupa Software
Coupa Software is the leading provider of BSM solutions. We offer a comprehensive, cloud-based BSM platform that has connected hundreds of organizations with more than four million suppliers globally. Our platform provides greater visibility into and control over how companies spend money. Using our platform, businesses are able to achieve real, measurable value and savings that drive their profitability. Learn more at www.coupa.com. Read more on the Coupa Blog or follow @Coupa on Twitter.
About Basware
Basware offers the largest open business network in the world and is the global leader in providing networked source-to-pay solutions, e-invoicing and innovative financing services. Our technology empowers organizations with 100% spend visibility by enabling the capture of all financial data across procurement, finance, accounts payable and accounts receivable functions. Basware is a global company doing business in more than 100 countries and is traded on the Helsinki exchange (BAS1V: HE). Find out more at basware.com.

About Tradeshift
Founded in 2010, Tradeshift is the world's largest business commerce platform that connects buyers and sellers. Tradeshift connects over 1.5 million companies across 190 countries, processes over half a trillion USD in transaction value yearly, and has a marketplace containing 28 million SKUs. It offers solutions for procure to pay, supplier engagement and financial services, and enables companies and partners to build custom or commercial apps on its business commerce platform. Tradeshift is headquartered in San Francisco, with offices in Copenhagen, New York, London, Paris, Suzhou, Chongqing, Tokyo, Munich, Frankfurt, Sydney, Bucharest, Oslo, and Stockholm. tradeshift.com

About HICX
HICX is the highly flexible SaaS platform that provides seamless digital Supplier Information Management. We enable business to find, maintain, and re-use trusted supplier data and information throughout the Enterprise, across any spreadsheet, app or system.
Learn more via hicxsolutions.com

Corcentric
Corcentric is a leading provider of source-to-pay and order-to-cash solutions for businesses in the United States and Europe. Corcentric's procurement, accounts payable, and accounts receivable solutions empower companies to spend smarter, optimize cash flow, and drive profitability. Corcentric was named a 2019 '50 Providers to Know' by Spend Matters and a leader in IDC MarketScape: Worldwide SaaS and Cloud-Enabled Accounts Payable Automation 2019. Since 1996, more than 6,000 customers from the middle market to the Fortune 1000 have used Corcentric to reduce costs and improve working capital.
Learn more at corcentric.com

About JAGGAER
JAGGAER offers software as a service (SaaS) based source-to-pay solutions with advanced spend analytics, sourcing, supplier management, contract lifecycle management, savings tracking and intelligent workflow capabilities, all on a single platform, JAGGAER ONE.With the modular approach it means you can implement based on your business priorities and scale up in line with your digital transformation journey. AS recognised leaders by Gartner, JAGGAER has pioneered spend solutions for more than two decades and continues to lead the innovation curve by listening to its customers and stakeholders in all industry sectors. Learn more >>here.

About GEP
GEP helps global enterprises operate more efficiently and effectively, gain competitive advantage, boost profitability, and maximize business and shareholder value. Fresh thinking, innovative products, unrivaled domain and subject expertise, and smart, passionate people — this is how GEP creates and delivers unified supply chain solutions of unprecedented scale, power and effectiveness.
With 21 offices and operations centers in Europe, Asia and the Americas, Clark, New Jersey-based GEP helps enterprises worldwide realize their strategic, operational and financial objectives. To learn more about our comprehensive range of services and software, please visit www.gep.com.

About C2FO
C2FO is working to deliver a future where every company in the world has the capital needed to grow. Our online platform matches more than $1.2 trillion of accounts payable and accounts receivable. Through this and our suite of innovative financial products, we connect businesses with the cash they need. Name your rate, and the C2FO platform will match your capital request with the available funds in seconds. Our leading-edge technology and full suite of alternative finance products can provide you and your trading partners greater flexibility and control over working capital. As the world's largest non-bank provider of working capital, C2FO's global network includes one million customers with b$10.5tn in annual sales. c2fo.com
About Bureau van Dijk – A Moody's Analytics company
We capture and treat private company information for better decision making and increased efficiency. With information on over 375 million companies worldwide, we are the resource for company data. Our information on companies' financials, risk scores, PEPs and Sanctions, and probability of default indicators can help you manage your supplier risk and leverage your spending power.
Procurement Catalyst makes it easier for you to use our extensive information for supplier risk management. It delivers robust market intelligence and spend and risk reports, in simple dashboards, that add valuable understanding for procurement professionals. It's a powerful business intelligence tool that helps you spot potential risk quickly and gives you a more transparent view of your existing, and potential, suppliers. It also provides a centralized location to store and manage your procurement data.
Find out more and register for a free trial at bvdinfo.com
…
What does being an Expert Organization mean?
EBG | Network create informal yet to-the-point conferences focusing on real challenges and opportunities among large organizations. Informal mean we create round table sessions together with inspirational keynote presentations, focus session digging deeper into specific areas and themed focus sessions which are a combination of on stage presentations and round table discussions.
As an expert organization you get in contact with the right people in a setting created and focused on experience exchange. EBG | Network are not a conference company but have created successful networking sessions for 10 years.
Source 2 Pay Summit 2019 is the ninth version and the only conference in Europe focusing on end-to-end sourcing-procurement-finance perspectives.
• Exhibition is always a part of being an expert organization
• Theme Discussions – round table sessions – are available to moderate. EBG help tailor a topic of value for both You and those attending – win-win
• Focus Session – allow a customer to share your story on stage parallel to up to two other sessions
• Keynote – allow a customer to share your story on stage in front of all in the morning
• One to one meetings – the entire day is about meeting and sharing – if you want to accelerate that EBG can help you schedule meetings during the conference day
• Online marketing – from the day you decide you want to join the conference EBG highlight your company services
…
EBG | Network take pride in bringing different competences together during Source 2 Pay Summit. Do You want to learn how to highlight Your competences as an Expert Organization? Contact and connect with me – Lars Bjärkerud today via lars(at)ebgnetwork.com or +46 73 350 0343 | LinkedIn